Today, I came home to find one of my very favorite things: a box of books from Amazon. Last week, I ordered a few books that are going to be Christmas gifts for my daughter; they have arrived, and I am very pleased with all of them. To celebrate (and to distract myself from reading them all immediately), I thought I would make a list of some of my favorite children's books for secular families.
My daughter, Sylvia, turned 8 in April, and she's reading far above her grade level now. This has opened up a whole new world of possibilities as far as books are concerned, but as she reads more and more it has also meant more work for me as a parent–selecting books to buy for her, being aware of things she is reading so we can talk about them, and trying to ensure that I am making the most of my (very) limited buying power to provide a good mix of titles that she will enjoy and learn from. We still read at bedtime every night, so I also try to buy books that we can enjoy as a family.
This list includes titles suitable for several age groups, with what I hope is a good mix of fiction and non-fiction. I'm going to break it into two or three parts because it's going to be lengthy.
Picture Books for Little Ones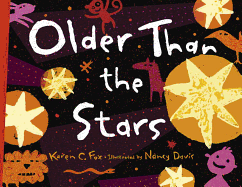 Older Than the Stars
By Karen C. Fox
Illustrated by Nancy Davis
This book  is simply lovely, and it plays off of Carl Sagan's statement that "we are made of star stuff" while introducing children to the idea of the big bang. The evolving rhyme and simple illustrations make Older Than the Stars fun to read and look at.
G is for Galaxy
By Janice Campbell and Cathy Collison
Illustrated by Alan Stacy
Sylvia loved this book when she was younger, often requesting it at bedtime, and it's a perfect book for that. Each entry has a short rhyme if you're in a hurry or reading to a very young child, but there is a lot of extra information if you have a kid who can't get to sleep or who just loves learning. Now that Sylvia is older and reading independently, this book and the equally wonderful I is for Idea are titles that she comes back to again and again.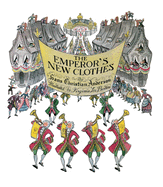 The Emperor's New Clothes
By Hans Christian Andersen
Illustrated by Virginia Lee Burton
This was pretty much my daughter's favorite book from about age three to age five. I probably read it to her about a hundred times, and I think it's a perfect story to teach young children the importance and value of not always going along with the crowd. As Sylvia has gotten older, The Emperor's New Clothes has even started conversations about skepticism in general, Occam's Razor, and the silly things that people in government do. This particular edition has simple but attractive illustrations that capture the mood of the story and appeal to toddlers.
Born with a Bang, From Lava to Life, and Mammals Who Morph
By Jennifer Morgan
Illustrated by Dana Lynne Andersen
Jennifer Morgan has a degree in theology, not science, and as far as I can tell both she and illustrator Dana Lynne Andersen are at least spiritual if not religious, but this trio of books is one of my favorites for small children nonetheless. They tell the history of the universe, our planet, and evolution–all from the point of view of the universe. With charming prose and beautiful paintings, they allow readers to experience the vastness of cosmic history from a unique perspective while absorbing a great deal of information. A timeline at the top of the page follows you through each book, granting an inkling of the scale of time over the course of the story.
The Spider and the Fly
By Mary Howitt
Illustrated by Tony DiTerlizzi
The Spider and the Fly is a cautionary tale from 1829, but this Caldecott Honor book from 2002 is a must-have for every child and an especially great fit for a child of secular parents. So many stories that are meant to teach lessons come with at least a side-helping (often a main course!) of religion along with the moral. That's not the case with this title–Mary Howitt's classic poem is now accompanied with gorgeous illustrations by Tony DiTerlizzi, whose work you may recognize from everything from Magic: the Gathering cards to the Spiderwick Chronicles books for older children.
My next installment of this series will cover books for beginning readers.